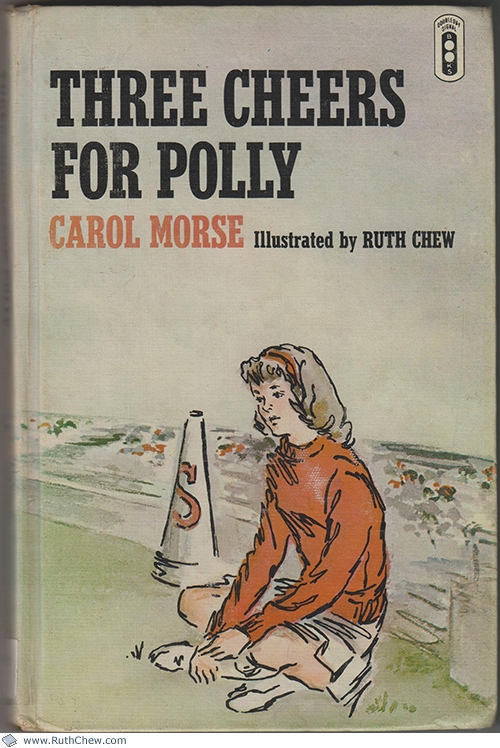 Written by Carol Morse and illustrated by Ruth Chew. First published in 1967 by Doubleday.
Teaser
Polly's determination to be the best cheerleader brings her unhappiness and failure until in her aspiration for captaincy, she realizes the responsibilities and attitudes necessary for team spirit and leadership.
Buy this Book
Three Cheers for Polly at Amazon
Three Cheers for Polly at Abebooks
English-language Editions
Three Cheers for Polly (hardcover with dust jacket)
Published:
Doubleday, 1967.
ISBN:
none
Notes:

Pseudonym.